Waiting to List Until After Winter? This might change your mind!
Selling In The Winter
Real estate in the winter has a bad wrap- Why would you want to move in the winter? or leave on cold days to allow showings etc. It makes sense that it is the down time of the year, however that is quickly changing, and real estate in the winter is booming! Redfin conducted a study evaluating over seven million homes across the US this data may shock you, but it seems listing in the winter pays off! - See chart below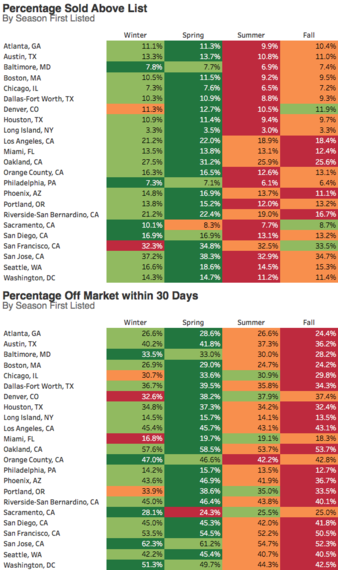 In the study Redfin discovered that winter shoppers are more serious about actually buying and are at the same level as spring shoppers when it comes to selling quickly, and doing so at over asking price! View outlined factors that impact the markets, both locally and nationally, there are many reasons for the changes in real estate and it is helpful to understand what exactly they are.
=